We Will Help You to Get the Result
Builders Waste Clearance in London
Building a house, a shack, a garage, or any other building directly translates into piling waste that has to be removed on regular basis. The failure to do so may result in the workers being unable to start new stages of the project, as they will be waiting for the site to be cleaned up. We have been providing building waste clearance services for dozens of companies and individual customers.
Thanks to that, we know what type of equipment and machinery to use, how many workers to designate for the order realization, and how to specify where the nearest dump is for the work to progress swiftly. We do not want to brag, but our excellence in rubbish removal is so high, that we can work simultaneously with the builders, complimenting their work, saving their time, and – above all else – not interfering with their undertakings.
We Provide Serices for Builders from London
We are in possession of all the required licenses and permits allowing us to dispose of all types of building waste, so you will not be required to look for any other crew to complement our works. We can provide you with complex and comprehensive waste disposal services that range from packing and loading waste onto our lorry, up to taking it safely to the destination being the nearby landfill site.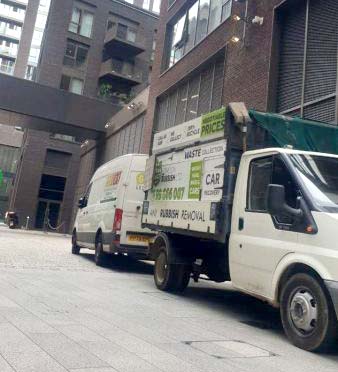 Please note that if requested, we can transport partially useful building components, such as bricks, concrete blocks, stones, and wooden panels to a temporary site, from which they can be transported to the construction area if need be. Our excellence in waste transportation ensures that the delivered supplies will be suitable for further use or reuse.
Builders Waste Clearance in London
After removing or storing construction materials elsewhere, you will be able to see the full picture, plan the consecutive steps of the building process, and focus on the realization of individual stages of your house, garage, or any other object construction without being constantly annoyed with debris and rubbish alike laying all over the place.
Contact us and discuss cooperation terms with us – you will surely be satisfied!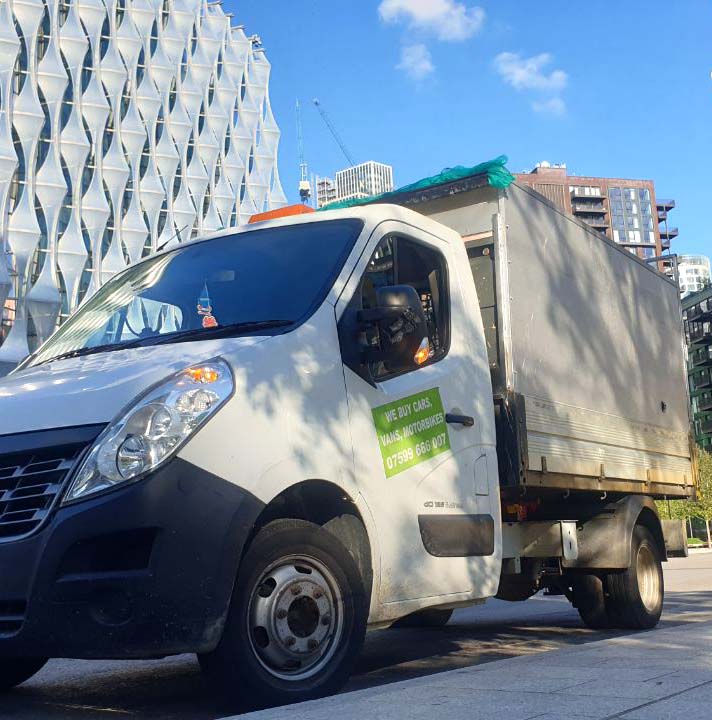 Commercial Rubbish and Waste Removal

01

By choosing London Rubbish for your Commercial Waste Collection, you are not only choosing the best solution for your businesses.

Commercial Waste Collection

02

Commercial and trade waste collection.

100% Satisfaction

03

We have over 3000 happy customers 🙂