Rubbish Removal Hendon do not let the stress of clearing out your waste get to you. Let that be our problem. Rubbish London Ltd is a licensed rubbish removal agency based in London.
We offer waste collection and rubbish removal Hendon. Our services are top-rated due to the positive testimonials we have received from our valued clients.
Waste Removal in Hendon – Our specialists handle both domestic household to commercial waste products. They are always available to help with all your waste management needs from garden clearance to office waste clearance and all Rubbish Removal Hendon .
Rely on our men to eliminate building materials, garden cuttings, old white goods, and garbage bags from your office, house, loft, and basement. They will arrive at your location on the agreed-upon date and time to ensure the clearance of your rooms and outdoor areas.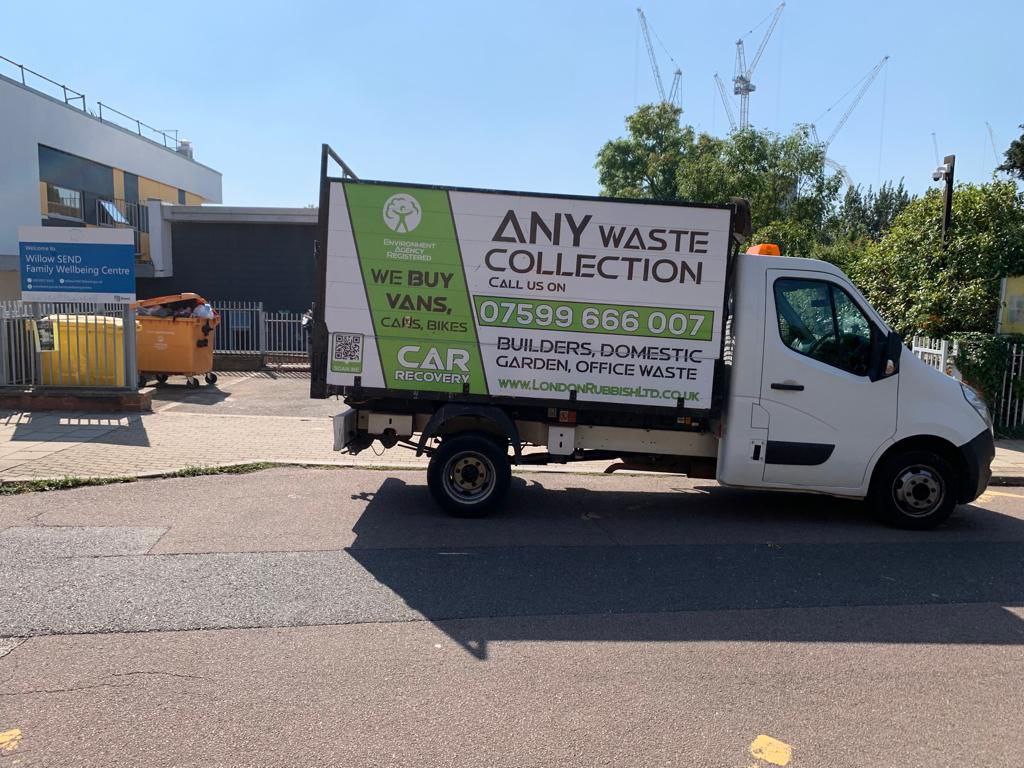 We are committed to recycling and preventing pollution in the atmosphere. To remove breakables, heavy appliances, old IT gadgets, sensitive information, documents, furniture, and other products, our men have the expertise, modern vehicles, and packing materials.
Free loading Rubbish removal Hendon !
What matters most to us is seeing smiles on our client's faces. To achieve this, our staff makes sure that the place where the rubbish used to exist is left clean and you will be able to use your precious space again.
Our team is well equipped with the right kind of techniques and tools to handle any kind of rubbish. Allow us to handle your household, commercial, rubbish removal Hendon , so you don't have to.
Why work with us?
Customer service is available 24 hours a day, seven days a week.
Junk removal operators who are fully insured and certified.
Disposal of waste on the same day.
Price flexibility based on trash collection volume.
Low-cost garbage disposal.
free colection
Rubbish Removal Hendon
Call Us Now
            If you're looking for a waste removal company in Hendon, worry no more. Rubbish London Ltd will take care of your needs. Our affordable garbage collection services provide transparent pricing and a high return on investment: there are no additional fees for services provided after hours or on weekends.
The price is determined by the amount and weight of the waste waste clearance Hendon.